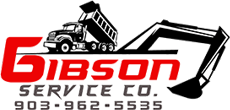 Do you want to make your property more private? Are you concerned about your children's or pets' safety? Are you interested in increasing curb appeal?
Building a fence around your property can turn your yard into a quiet, beautiful, and safe place to live.
Gibson Service Co. is an experienced fence building company in Van Zandt County. We have a skilled team of fence builders who can make your property look amazing while adding value to your home or business.